About Osaki Koudo (GIAHS)
About Globally Important Agricultural Heritage Systems (GIAHS)
Rice fields and rice drying poles

Homestead woodlands known as

igune
The United Nations Food and Agriculture Organization (FAO) uses this system to recognize regions worldwide that are particularly important for their agriculture, forestry, and fisheries.
It works to connect the living heritage of traditional industries and the culture and landscape that developed along with them to future generations.
* The GIAHS was established by FAO to help pass on the land use patterns, technologies, cultural customs, and biodiversity nurtured and maintained by traditional agriculture, forestry, and fisheries.
About Osaki Koudo
Eai River

Picturesque rice fields of the Shinainuma flood control basin
The Osaki region developed its rice paddy agriculture by using the lowland swamps and wetlands across the Eai and Naruse river basins.
However, the area often experiences droughts and is prone to flooding caused by steep mountainous terrain joining with gentle plains. Another issue is temperature damage due to a cold and moist seasonal wind known as the yamase that is unique to the Tohoku region's Pacific coast.
In this harsh environment, Osaki Koudo has developed an extensive base of knowledge and ingenious ways to control the flow of water, helping to ensure food sources and maintain the livelihoods of the population.
Reasons Osaki Koudo was recognized as a Globally Important Agricultural Heritage System
Ingenious agricultural water management systems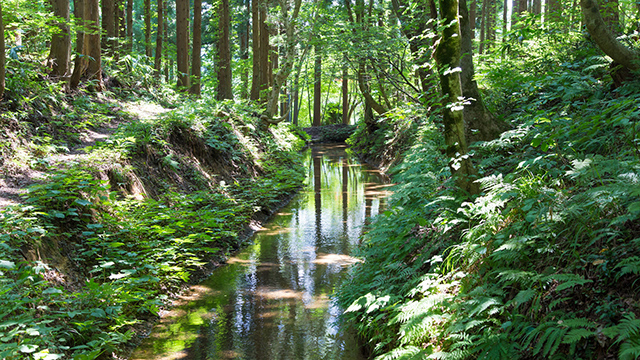 Coexistence of biodiversity and paddy agriculture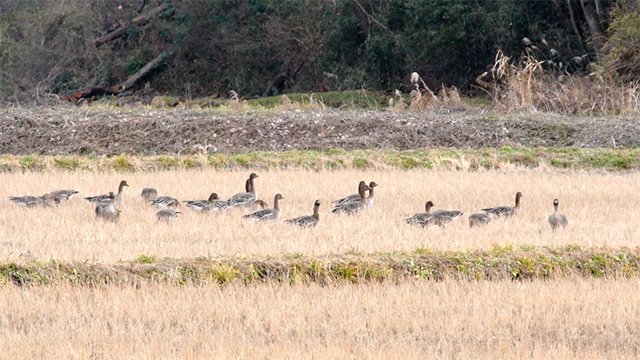 Traditional farming culture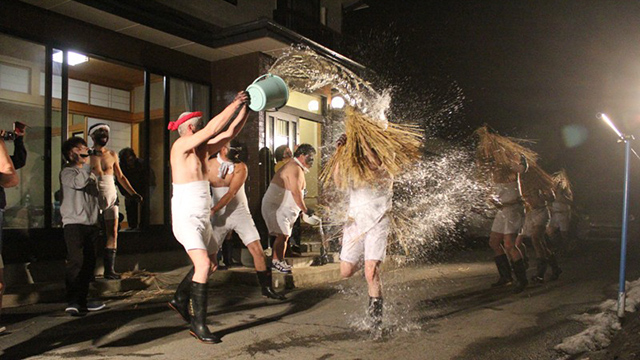 An abundant rural landscape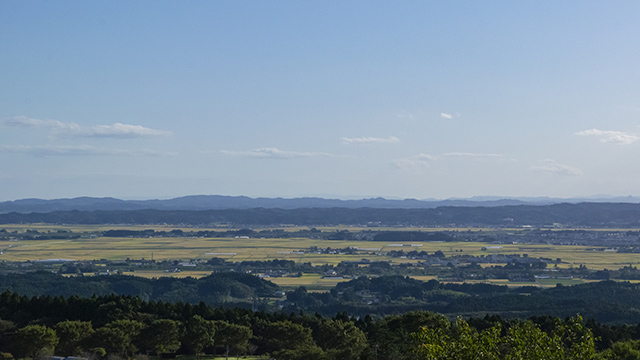 Osaki Koudo's food culture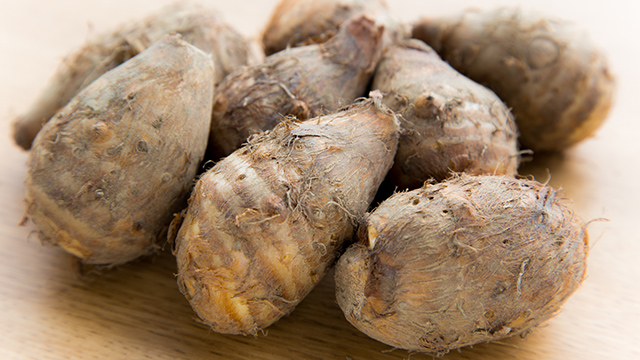 In order to ensure food sources in a harsh environment, an extensive base of local knowledge and ingenious regionally appropriate solutions are needed.
Osaki Koudo has developed water management systems to cope with cold damage and floods; it has also evolved food and farming cultures, a rich and distinctive landscape, and a harmonious balance between its living creatures. The link between these elements was key to the region's recognition as a Globally Important Agricultural Heritage System.
What is the Osaki region like?
Kabukurinuma and the surrounding rice paddies, a Ramsar Convention wetland
The Osaki region refers to one city and four towns in northern Miyagi Prefecture: Osaki City, Shikama Town, Kami Town, Wakuya Town, and Misato Town.
The Ou Mountains lying to the west have a rich natural environment and a thriving tourist industry.
Naruko Gorge is famous for its colorful autumn foliage, and Kabukurinuma, a designated Ramsar Convention wetland, is known throughout Japan.
Animal husbandry and vegetable cultivation are important in the region's extensive upland area bordered by mountains, and leading Miyagi Prefecture rice varieties like Sasanishiki and Hitomebore are grown in the flat central and eastern areas.
In short, the Osaki region is known for its highly developed agricultural traditions and splendid natural environment.
Osaki Koudo Videos
Promotional video

Ingenious Water Management Systems

Sustainable Agriculture and Food

Traditional Farming Culture

Biodiversity

Landscapes